Changes in consumer habits following the end of the Covid-19 pandemic might slow down the ongoing growth recovery
M
Medium RISK for entreprises
Fragmentation

Internationalization

Capital Intensity

Profitability
Fragmentation

Internationalization

Capital Intensity

Profitability
Favorable outlook in the long run as global population is on the rise.
Agrifood demand fueled by Asia's new middle class and better disposable incomes.
Financial performances of beverage companies sound enough on a global average.
Resilience to periods of downturns in mature economies.
Bright demand for the market niche of organic food and responsible farming principles.
Market maturity in advanced economies leads to strong price competition.
Food processing companies highly dependent on the very concentrated retailing outlet.
Limited pricing power of food makers against wholesalers and retailers.
Environmental concerns related to the too strong use of pesticides and water, on top of the necessity to get GHG emissions reduced in the upstream.
Bumpy supply-chain management during (pandemic) crisis.
Food safety related to changing food supply/demand dynamics locally and globally.
Key players
| Country | Role | Sector risk |
| --- | --- | --- |
| China | #1 market by revenue | |
| United States | #2 market by revenue | |
| Germany | #3 Market by revenue | |
Contacts
Allianz Trade Economic Research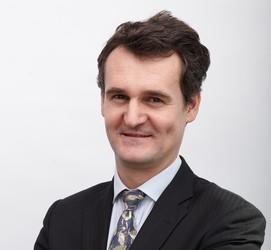 Marc LIVINEC
Sector Advisor