Economic crime and hacker attacks are increasingly posing a threat to Swiss companies. Those who rely solely on the security of their IT systems and antivirus software can be badly surprised. Every year, thousands of fidelity claims are registered. Cases in which external third parties as well as employees deliberately damage companies – often with considerable financial consequences. But trust in one's own employees is also sometimes abused. Whether spying on internal company information or manipulating data, embezzling assets, targeted sabotage or targeted malware, the risks are numerous.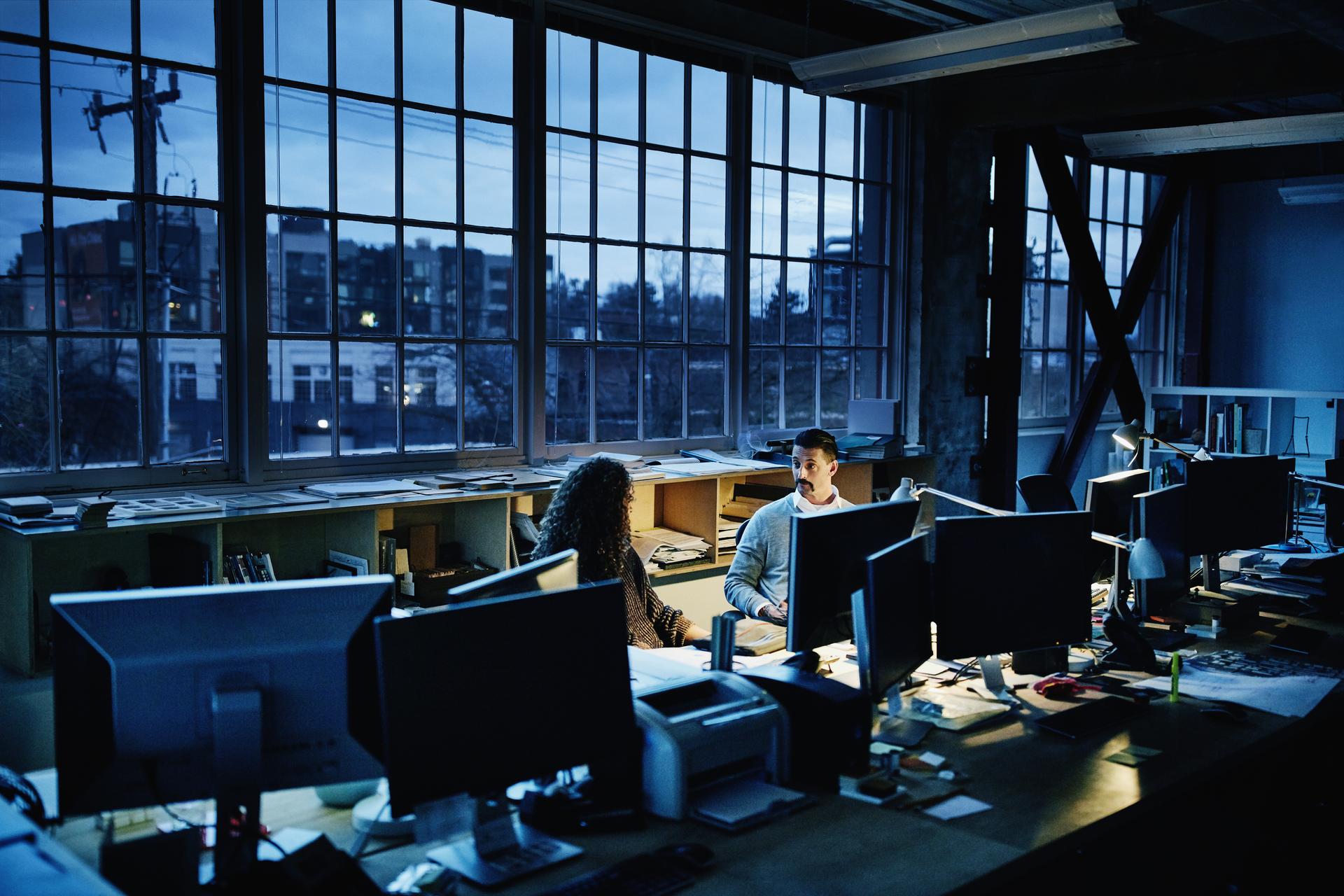 Why
fidelity insurance

makes sense

Again and again, companies of all sizes become victims of criminal acts committed either by outsiders or by direct employees and partners – and with intent! The financial losses that small and medium-sized companies in particular can face may have some devastating consequences.
Comprehensive insurance cover against
hacker damage and social engineering
Allianz Trade'  in Switzerland fidelity insurance offers you comprehensive protection against fraud and e-crime. It covers not only financial losses caused by criminal acts committed by employees and other trusted third parties, but also losses caused by third parties in the form of robbery, theft or, more recently, sophisticated forms of social engineering fraud. In addition, there is e-crime such as unauthorized access to your IT systems or to external data centers such as cloud service providers, as well as the interception of data from network lines.
Social engineering in particular is still underestimated by many companies, especially because this scam is not yet widely known. Here, interpersonal relationships in companies are influenced and exploited in such a way that confidential data or even financial resources are disclosed. This is also an important aspect, alongside e-crime and hacker attacks, which should be covered by insurance.
Whether SMEs or large corporations: Social engineering and e-crime are omnipresent corporate risks.
39%
of the Swiss companies report that they were affected by white-collar crime.
41%
see e-crime as the biggest risk in the next 24 months.
92%
of Swiss companies assume that they will either significantly increase (6%), increase (25%) or maintain (61%) the means of combating white-collar crime.
Figures result from the global white-collar crime survey conducted by PwC in 2018.
We insure the following:
With our fidelity insurance you can protect yourself comprehensively against financial losses due to fraud, social engineering and e-crime – whether you are a small business or a large corporation.
Embezzlement
Financial losses are covered by criminal acts committed by employees, external personnel, temporary workers or external service providers.
Social Engineering attacks
Financial protection against social engineering attacks such as fake president fraud, fake identity fraud, diversion of payment flows, pharming and phishing.
Hacker attacks
Financial protection against hacker damage caused by third-party interventions in your IT such as cloud computing (interventions in your cloud) or man-in-the-middle attacks.
Fidelity insurance: which risks are insured
With Allianz Trade in Switzerland you can insure yourself against any fidelity losses caused by theft, fraud, embezzlement or property damage. Our fidelity insurance even comes into effect if fraudulent losses are involved, for example if false identities have been provided (keyword: "CEO fraud" or "payment diversion"). We will also be there for you and settle the claim if losses are incurred due to an emptied safe deposit box or a safe to which an employee gained access using forged documents.
Our insurance benefits can also be claimed in the event of contractual penalties or costs incurred to mitigate damage to reputation. Other risks that are insured include:
Damage that occurs when own or third-party trade secrets are betrayed
Damage caused by third-party interventions in the IT system, whether deliberate, targeted or unlawful
Damage caused by obtaining access data and passwords (e.g. through phishing, spyware or other criminal methods)
The
most important advantages

of fidelity insurance at a glance

When you take out fidelity insurance with Allianz Trade in Switzerland, you have a strong and reliable insurance partner at your side who also has many years of experience in this field.

You and your company are covered if damage occurs, for example, due to social engineering. As mentioned above, this constitutes fraud through the pretence of a false identity. Your company is also protected if your own employees, including temporary staff, lawyers, tax consultants, auditors and generally all persons working for your company, cause damage. The fidelity insurance also comes into effect if you incur damage due to hacker attacks on your IT system.
Loss examples
These loss examples are anonymous, but are based on true events.
ONLINE BANKING HACKING
Cyber criminals penetrate the network of XYZ GmbH via malware, which an employee of XYZ GmbH has received by means of a fictitious e-mail attachment and then opened. Thus, they can spy out all important data and logins over a longer period of time. One evening, the fraudsters order two payments on behalf of the company: one in the amount of 340,000 francs via their bank and another in the amount of 220,000 francs via another bank. The funds could no longer be traced despite extensive tracking involving external specialists.
Damage:
CHF 560,000.00 Loss due to transfer to fraudster
CHF 100,000.00 External legal costs
CHF 660'000.00 Total damage
FAKE ORDERS WITH GOODS THEFT/FRAUD
The company Watt GmbH produces power generators. Months ago an alleged purchasing manager of the company Volt-Offshore contacted the company by mail. The alleged purchasing manager Rolf R. asked Watt GmbH for information about new products. He then sent a list of products that Volt-Offshore wanted to purchase. Watt GmbH then sends an offer of CHF 217,000, which the purchasing manager accepts and places the order. According to the agreement, the goods are to be paid for on account. As agreed, the goods are unloaded in Brussels. A payment of the orderer remains however outstanding. There will be no response to repeated reminders. It turns out that the e-mail addresses are forged. The suspicion that the products were not ordered by Volt-Offshore is confirmed by the group headquarters. The company Watt GmbH has fallen victim to fraudsters.
Damage:
CHF 217,000 in bad debts for the delivered products, which disappeared without trace after delivery in Brussels.
Embezzlement – what to do?


In the event of embezzlement in your company, we have compiled a comprehensive checklist for you with all the important information. It tells you what to do and what steps to take.
Payment fraud on the Internet – what to do?
Have you or your company become a victim of payment fraud on the Internet? Everything you need to do now is explained in our checklist, which we have created especially for this situation.
Good reasons to take out fidelity insurance
Allianz Trade in Switzerland is the leading provider of fidelity insurance in Germany, Austria and Switzerland. And with good reason! In contrast to other providers, we provide you with insurance solutions that are precisely tailored to you and your company and, above all, flexible – especially with regard to the sum insured and deductible. Allianz Trade has a team of specialists who are always ready to help you with advice and support!
Since you cannot read the minds of employees and business partners and as a company you must prepare for all eventualities, fidelity insurance is an ideal way to effectively protect the company and its financial resources.
Risk minimisation – what you can do
If you would like to know how to minimise all potential risks for you and your company as much as possible, be sure to take a look at our checklist. It contains a summary of everything you need to know.
Some terms are not clear? No problem!
Below we explain all important terms.
You might also be interested in...
Get a non-binding product consulting