Calculate your Simplicity pricing
Premium starts from SGD 6,656*. Get covered today!
*Terms and conditions apply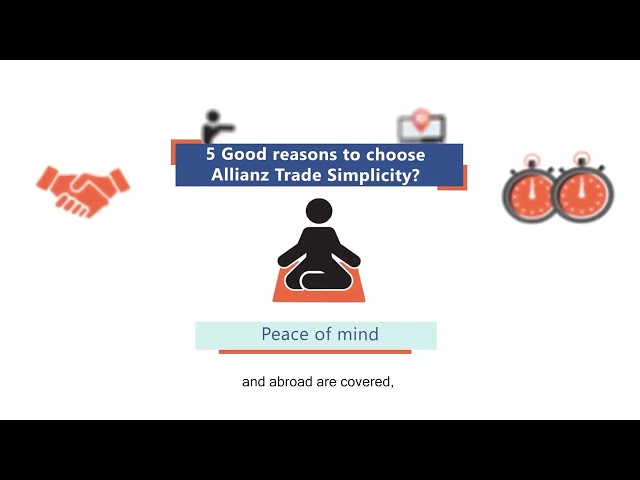 Would you leave your assets uninsured?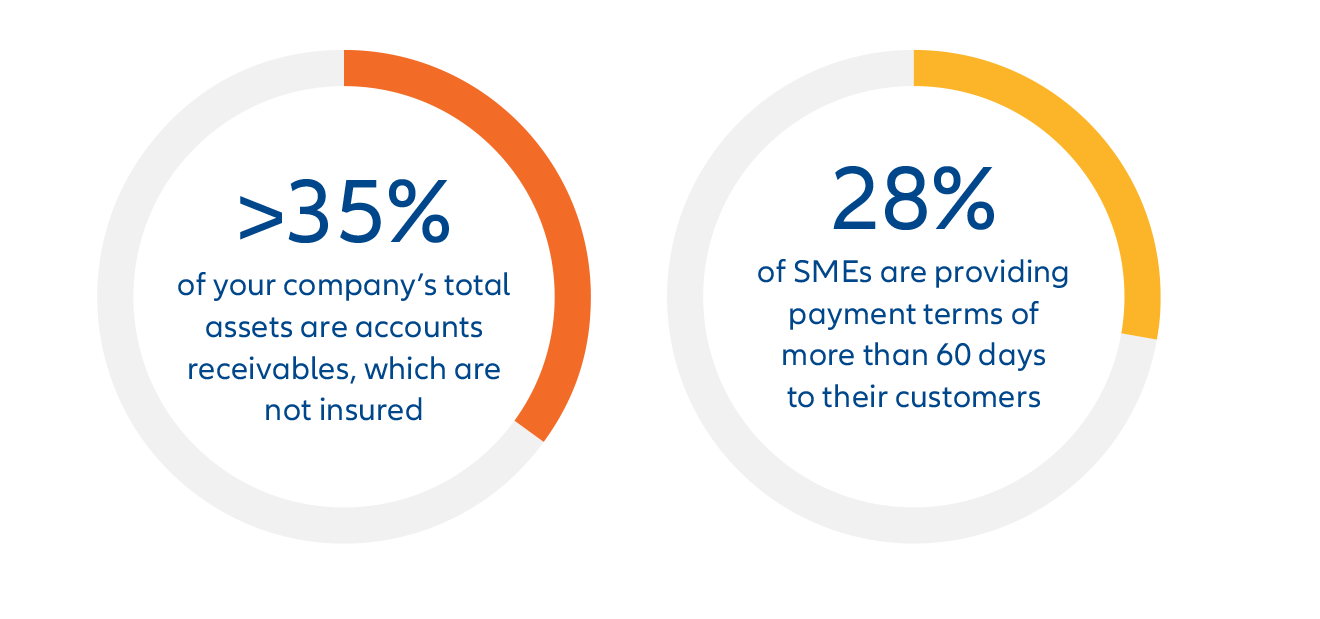 We understand the difficulties that you might have while doing business. You might have experienced late payments and even non-payments from customers who had been trading with you for the longest time. You might not be able to grow your business and expand into new markets because you do not have information about them.
Simplicity is a unique solution tailored for small sized companies. It provides businesses the ability to mitigate their receivables risk quickly, simply and affordably. The premium is calculated solely on the basis of your turnover which means that your premium is not affected by economic changes in your industry.
With Simplicity, you get a simple and hassle free credit insurance which covers your domestic and export customers so that you can focus on what matters – your business.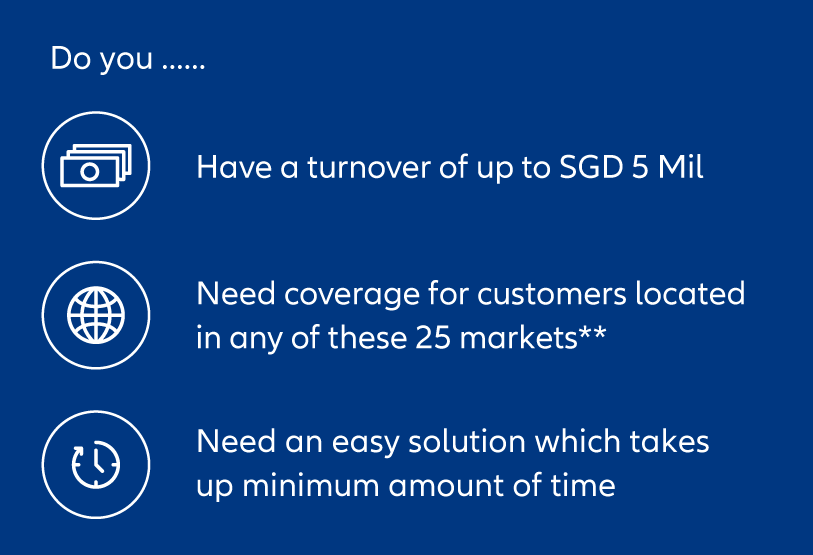 **Australia, Austria, Belgium, Canada, Denmark, Finland, France, Germany, Hong Kong, Ireland, Italy, Japan, South Korea, Malaysia, Netherlands, New Zealand, Norway, Portugal, Singapore, Spain, Sweden, Switzerland, Taiwan, United Kingdom, USA, Thailand, China
Key Benefits of Simplicity

EASY 
Easy to understand, fixed pricing

SIMPLE
Easy to purchase and manage the policy

FAST
Policy can be issued within 5 working days
Still have a question? Contact us for more details