At Allianz Trade in Switzerland, we see to it that you can pursue your business activities with confidence. You should always ensure that your efforts bear fruit, especially when your business involves large sums of money and you want to embark on partnerships and projects with other companies and business partners. As an entrepreneur, you have to take certain risks from time to time. However, this should not affect the payment of invoices for your services. And this is exactly where we at Allianz Trade in Switzerland come in. As the global market leader in credit insurance and a subsidiary of Allianz, the largest insurance company in the world, you not only have our word, but we also deliver the trust and service you need and deserve.
Allianz Trade facts and figures

The world's leading credit insurer
 35% share of the global market, 32% in Switzerland


>55,000
customers worldwide

82%
of credit limit requests processed the same day

>100 years

of experience

EUR 962 billion
in business transactions insured globally

International
5,800 employees worldwide in more than 50 countries from 77 nations, 50 in Switzerland

A strong financial partner at your side
Work together with a reliable and competent financial partner and secure your working capital thanks to significantly better financing options. We are proud to be a company of Allianz Insurance and thus to be able to offer you the best options for your business success. Allianz Trade in Switzerland offers you and your company a complete package of services that guarantee your liquidity and at the same time verify the liquidity of your clients and business partners. In this way, we can protect you against economic risks such as sudden insolvency, so you can decide on the right deals. Together with our customers, we take the future into our hands and give you the self-confidence necessary for long-term success. With our expertise, you can permanently reduce your costs, maximise profits and use your existing capital in a target-oriented manner where it makes sense. PREDICTIVE INSIGHT
With our information tools, you can look closely at the financial stability of your clients and track portfolio risk. Our data is matched with economic intelligence, market trends and industry risk analysis to give you power and accuracy when making business decisions. CONFIDENT TRADING

Pursuing new prospects? Breaking into untapped export markets? Want to reach out to current clients with new credit? We'll work in partnership with you to give you the confidence that you'll be paid, whatever your plans for growth are.

RESPONSIVE SERVICE
We monitor your clients constantly and keep an eye out for new risks and dangers in your markets. We advise on best practices in credit management so that you can stay ahead of the competition.
What we do – solutions from Allianz Trade in Switzerland
Our diverse service portfolio helps to enhance your own and, for example, open up new markets. With us at your side, you can: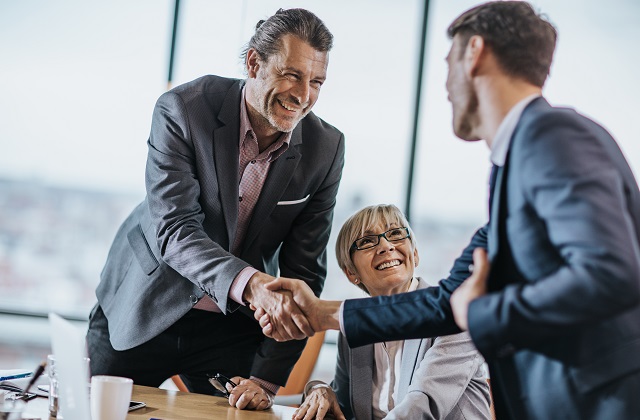 Establish yourself on the market
Find new customers who are a good fit for you
Protect your cash flow from losses due to possible bad debts
Automatically improve your creditworthiness
Be in a position to expand or completely realign your portfolio
Bid on more contracts 
Continue to grow steadily
There is hardly an industry that we cannot serve with our range of services and products.  With more than 100 years of experience, we have been able to develop numerous tools, insurances, guarantees and sureties to provide expert support for your business model. And it makes no difference whether you simply need a comprehensive market analysis or you want to hedge against possible defaults. We will be happy to meet with you in person to clarify your precise needs for a successful future. Our approximately 50 employees in Zurich, Lugano and Lausanne will be pleased to assist you.