Post-Covid recovery amid headwinds
B1
LOW RISK for entreprise
Economic risk

Business environment risk

Political risk

Commercial risk

Financing risk
Economic risk

Business environment risk

Political risk

Commercial risk

Financing risk
Last updated in October 2022.

| | |
| --- | --- |
| GDP | USD3385.1bn (World ranking 5, World Bank 2022) |
| Population | 1,417 mn (World ranking 2, World Bank 2021) |
| Form of state | Federal Republic |
| Head of government | Narendra Modi (PM) |
| Next elections | 2024, general |
Stable democracy, with peaceful changes of government
Large internal market, providing some insulation from global business cycle
Successful diversification into manufacturing (motor vehicles) and services (including call centres, IT and biotechnology)
High annual GDP growth
Low external debt relative to earnings and repayment capacity
Strong foreign exchange reserves
Growing financial risk, with deterioration of balance sheets for banks and non-bank financial institutions amid the Covid-19 crisis.
The Kashmir region remains volatile and a source of potential conflict. India-China relations have also deteriorated recently due to border disputes.
The political system tends to engender coalition governments that lack the ability to push through economic reforms. Political opposition and nationwide protests against the Citizenship Amendment Act emerged in late 2019, and have dissipated for now amid the Covid-19 pandemic.
Poverty remains pervasive and income distribution uneven.
Structural weaknesses include inadequate infrastructure, current and fiscal account deficits and state involvement that crowds out private sector initiatives in some sectors.
Weak structural business environment (though improving)
Vulnerable to natural disasters (including tsunamis, droughts, floods and earthquakes).
Trade structure by destination/origin
(% of total, 2021)
Exports
Rank
Imports

United States

18.1%

1

16.7%

China

United Arab Emirates

6.4%

2

6.8%

United Arab Emirates

China

5.8%

3

5.5%

Switzerland

Hong-Kong, China

2.9%

4

5.0%

Saudi Arabia

Singapore

2.7%

5

4.7%

Iraq
Trade structure by product
(% of total, 2021)
Exports
Rank
Imports

Petroleum, petroleum products and related materials

13.9%

1

19.7%

Petroleum, petroleum products and related materials

Non metallic mineral manufactures, n.e.s.

8.2%

2

10.1%

Gold, non-monetary (excluding gold ores and concentrates)

3

6.2%

Electrical machinery apparatus and appliances, n.e.s

Textile yarn and related products

5.6%

4

5.9%

Non metallic mineral manufactures, n.e.s

Medicinal and pharmaceutical products

5.3%

5

4.6%

Office machines and automatic data processing
Collection Complexity
The Allianz Trade Collection Complexity Score provides a simple assessment of how easy it is to collect debt around the world. The 2022 edition covers 49 countries that represent nearly 90% of global GDP and 85% of global trade.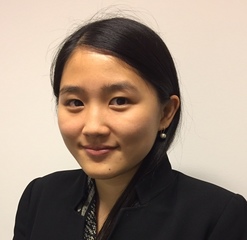 Françoise Huang

Senior Economist for Asia Pacific